With Transit services around the world constantly trying to keep up with technology to improve services, mobile apps are increasingly getting popular. Most municipalities now have mobile applications to allows their users to view schedules, plan trips and even in some cases purchase tickets. Lets start off and ask ourselves what the benefits are?
No cost to distribute an app
Easy and Less Costly to update schedules and send out alerts
The ability to track of live data of transit users
Its on a device that transit users always have with them outside the home
No loose change or card required if payments can made on the app
There is no question that all municipalities should be including this technology in their budgets for the future. Transit services are all about efficiency and transitioning into more environmentally friendly cities. Mobile apps can drastically reduce cost in paper tickets or even plastic cards which lots of companies have bought into as well.
What are the cons of mobile apps? We know where there is a mad made solutions there are always going to be problems. There are many issues concerning security and verification of tickets. Most new smartphones do support NFC technology but older phones do not. If companies use a card scanner to board buses or trains, then devices without an NFC chip will not be recognized. These apps are never truly un-hackable, so they do require rigid testing before going live.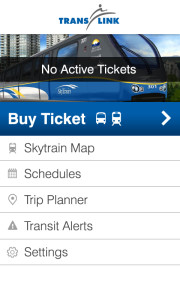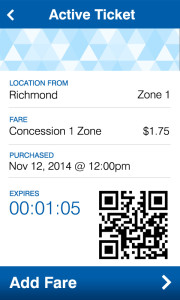 Mobile apps are still a relatively evolving solution for transit companies and is not something that can eliminate pay stations yet but in the next decade it just might be the only way to board a bus or train.